Yondo
Voiced by Michael Bell
Archetype:
Charlatan Wizard
Race:
Human
Weapons Used:
Nega-Sword
Powers and Abilities:
Prestidigitation
Fate:
at large
It can't be said for certain if Yando is truly a wizard or not. He is but a human who uses stage illusions and hired mutant muscle to decieve the villagers of Beverly into believing he is the genuine article. Although, in
Master of the Stolen Sunsword
, he did create the Nega-sword, a fairly impressive feat of garage-level engineering, and a few other devices for his minions.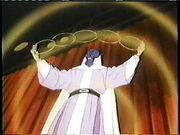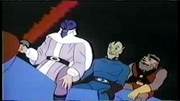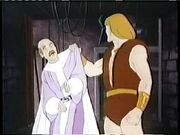 Equipment
Edit
Ad blocker interference detected!
Wikia is a free-to-use site that makes money from advertising. We have a modified experience for viewers using ad blockers

Wikia is not accessible if you've made further modifications. Remove the custom ad blocker rule(s) and the page will load as expected.